CAMP SESSION 2 July 22-July 25th has been canceled due to low enrollment ! Session 3 is filling up FAST. Be sure to pre-register before camp week to secure your spot.
---
Tuesday, July 22, 2014 6pm - 7:30m Tinys (Ages 3-8)
Tuesday, July 22, 2014 6:30pm - 8:30pm Youth (Ages 9-11)
Wednesday, July 23, 2014 7:00pm-9:00pm Seniors (Ages 10-18)
Thursday, July 24, 2014 7:00pm -9:00pm Junior/Seniors (Ages 9-18)
---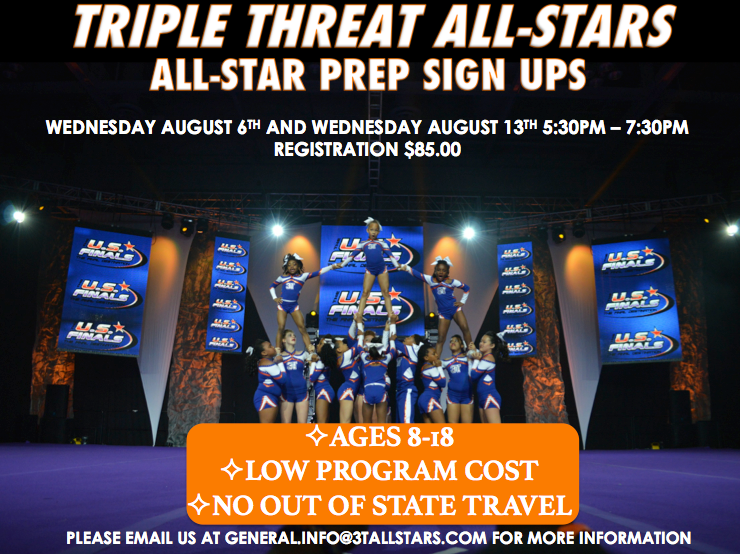 CLICK HERE FOR INFORMATION PACKET
---
Deadline to register for our FULL YEAR TRAVEL teams is July 31st! Come be a part of the THREAT family!
Schedule a private tryout today! Email us at general.info@3tallstars.com Don't wait until its too late.
AGES 3-8 CLICK HERE | Ages 9-18 CLICK HERE | Hip Hop CLICK HERE
---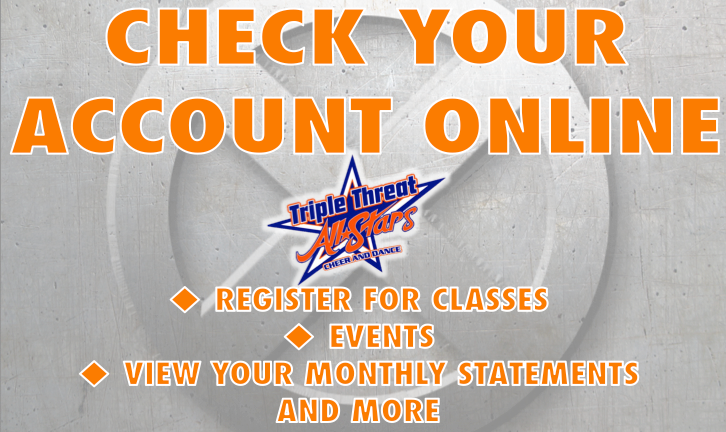 ---
Contact Information
Triple Threat All-Stars, LLC
4 Walker Way - Section 3
Albany, New York 12205

Phone (518) 888-1020
General.info@3tallstars.com